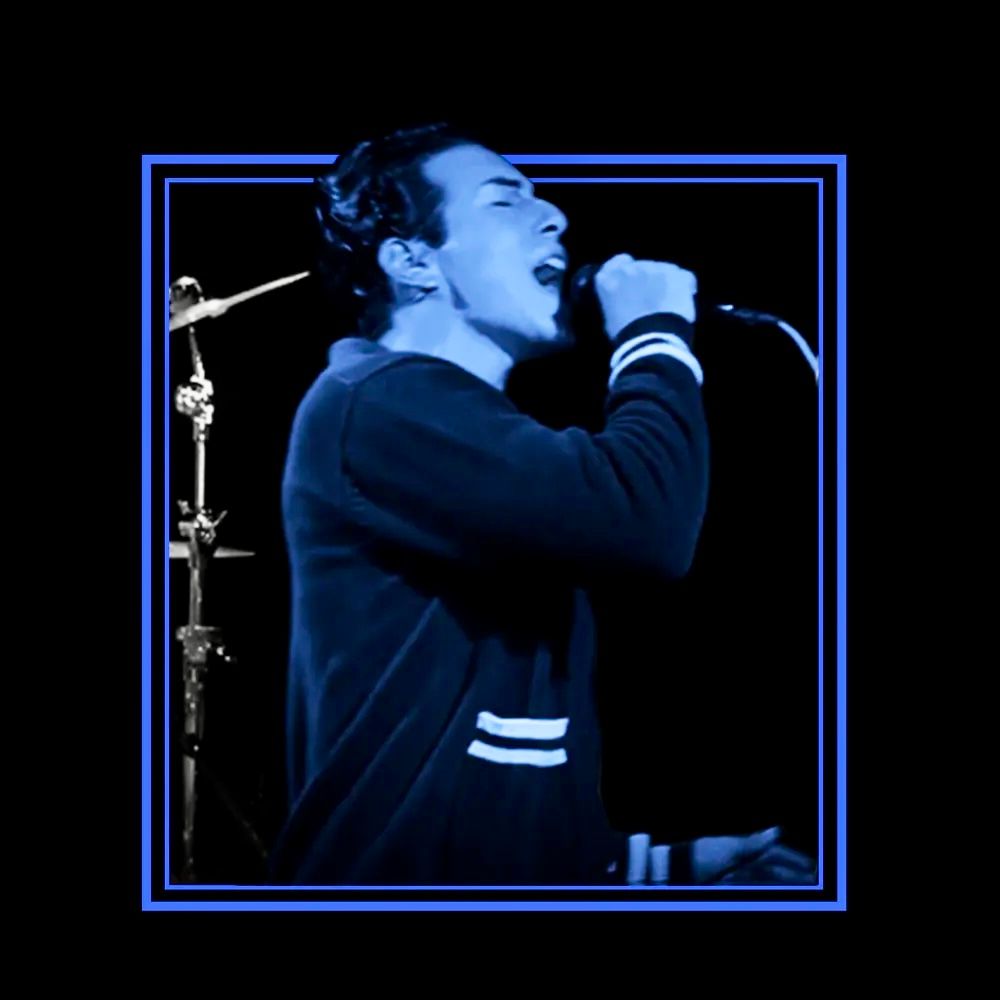 arion sochorow
vocals
From New Jersey, Arion is the founder, bandleader and vocalist for tribute band, The Grove Gangsters as well as for his original music project, ARION. He attended college in New York City at The New School University in 2009 majoring in integrated design.
An avid fan of rock and heavy metal music, Arion grew up with no intentions of becoming a singer or musician. Following No Doubt's career for twenty five years, he began sharing covers alongside fellow fans in the community in 2012, leading to recommendations to start a tribute band after having a resemblance to the distinctive vocal of Gwen Stefani. Despite failing to form a group for six years, he busked with his own PA system at abandoned buildings, performed various open mic's and participated in local talent show,  'Freehold Idol,' with notable artists, Jo Wymer and Brenda K Starr in attendance.
In 2015, Arion began sharing recorded rehearsal performances, catching the attention of No Doubt's guitarist, Tom Dumont. In 2017, UK songwriter and vocal instructor, Mick Walsh, worked with him on further developing his vocals. Arion's rare voice was something he had never heard before and referred him to be a guest performer on the Ginger New York Live television show.
Attempting to gather musicians for the show, his ad caught the attention of guitarist, Tim Rockmore, who saw Arion as an exceptional talent and assisted in gathering players for the gig. With a strong band backing him, he performed the show and formed a complete group for a tribute project to move forward.
Arion is currently experimenting with his own music while using the tribute project to learn and garner experience. His strong background in art, design, and production allow him to exhaust his skills in solely creating a vision and having them come to life.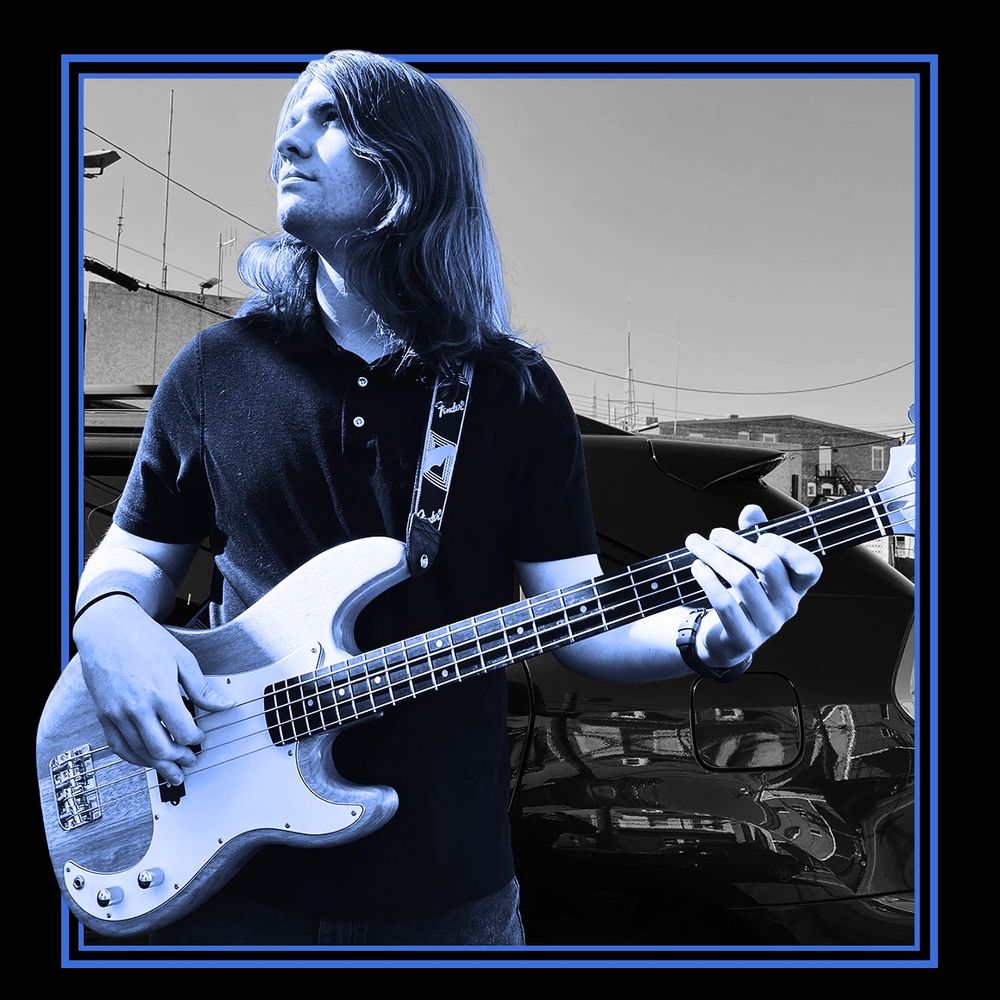 Luke Leonard
bass
Luke Leonard is a rock musician and composer from Newton, New Jersey. He also plays guitar and drums. Luke decided to pick up the bass guitar after hearing the song "Give it Away" by The Red Hot Chili Peppers on the radio. His father taught him the basics on bass, and he also learned from watching YouTube videos. He quickly began to identify with the bass as a unique and under appreciated instrument, as most of his musical peers tackled electronic guitar or drums instead.
Luke has been part of several bands and ensembles throughout his career, starting with a high school rock band he formed with his best friends. He then joined his high school jazz band as a bassist, which helped him further refine his technique and branch out his musical tastes. After high school, he attended Millersville University of Pennsylvania where he was a member of the jazz ensemble, as well as a new rock band he formed with his roommate. Additionally, he also joined a commercial rock ensemble as an elective, allowing him to perform with Jefferson Starship and meet legendary artists such as Joan Jett and Gene Simmons. After three and a half years, Luke graduated college cum laude, with a BA in Music Business Technology.
Attending Millersville University also gave Luke the opportunity to break into the pit orchestra scene. Though his roots have always been in rock, he found a second love playing bass for musicals. He has performed in several pit orchestras, including at the notable Fulton Theatre in Lancaster,  PA.
Nowadays, Luke is plays in the bands Making A Mockery and No Doubt tribute, The Grove Gangsters. He also has begun working as a freelance composer, with his most recent work featured in a friends virtual production of the play "Do You Read Me?"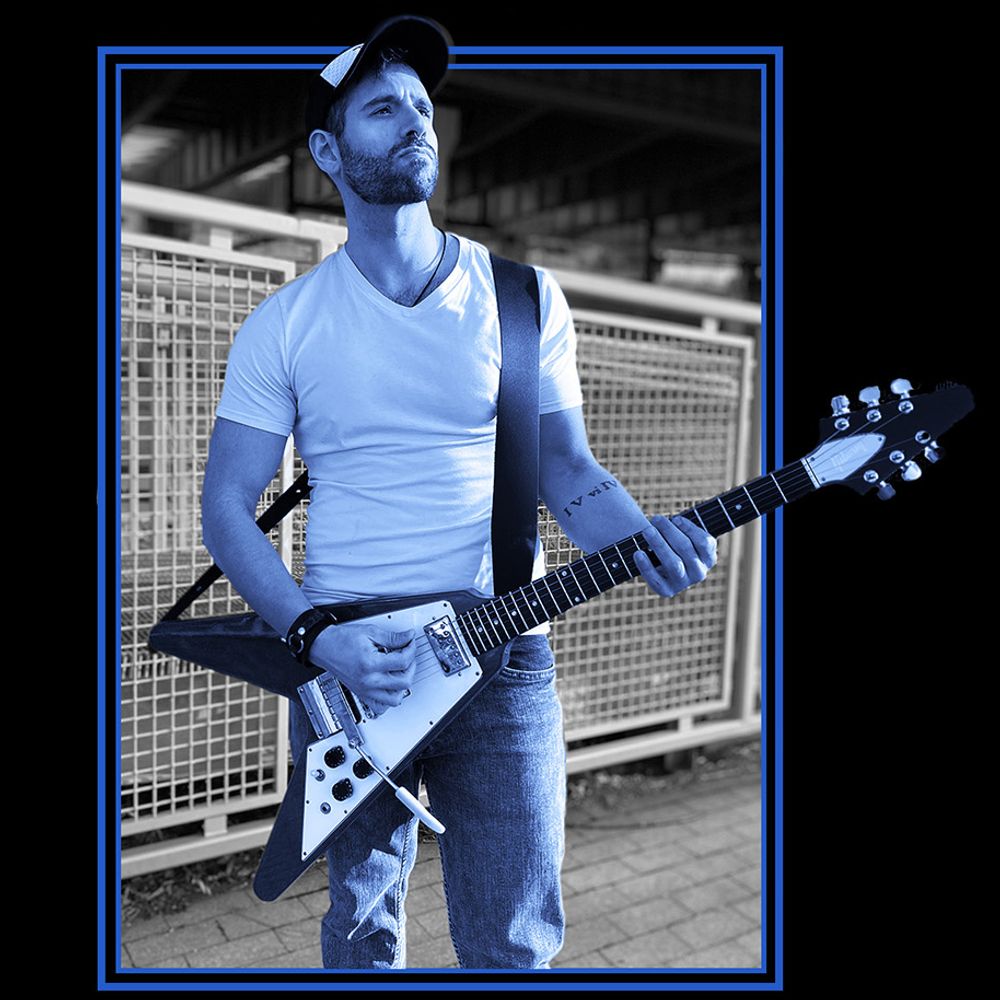 dante caroselli
guitar
Dante Caroselli is an entertainer from New York City. With both parents being musicians, Dante began playing the drums when he was five years old and first picked up the guitar at age eleven. After becoming enveloped in his high school's music theory classes and playing in several ensembles, he decided to pursue music further and attended the Anderson Center for the Arts at Hartwick College.
He received his BA in Music Composition and Performance and has composed for string orchestra, choir, wind band and jazz ensemble. Following his graduation, he moved to Boston where he taught private vocal and guitar lessons. During his time there he also did solo acoustic performances and performed as the lead singer of local metal band, Gas Attack.
Apon moving to New York City, Dante continues teaching lessons in guitar, voice, composition and piano. He now plays lead guitar and performs with No Doubt tribute, The Grove Gangsters, Silver Arrow, Zombie Sundae and his own band,  BROCIOPATH. He has recently composed the music for the animated series "The U.S.S. New York."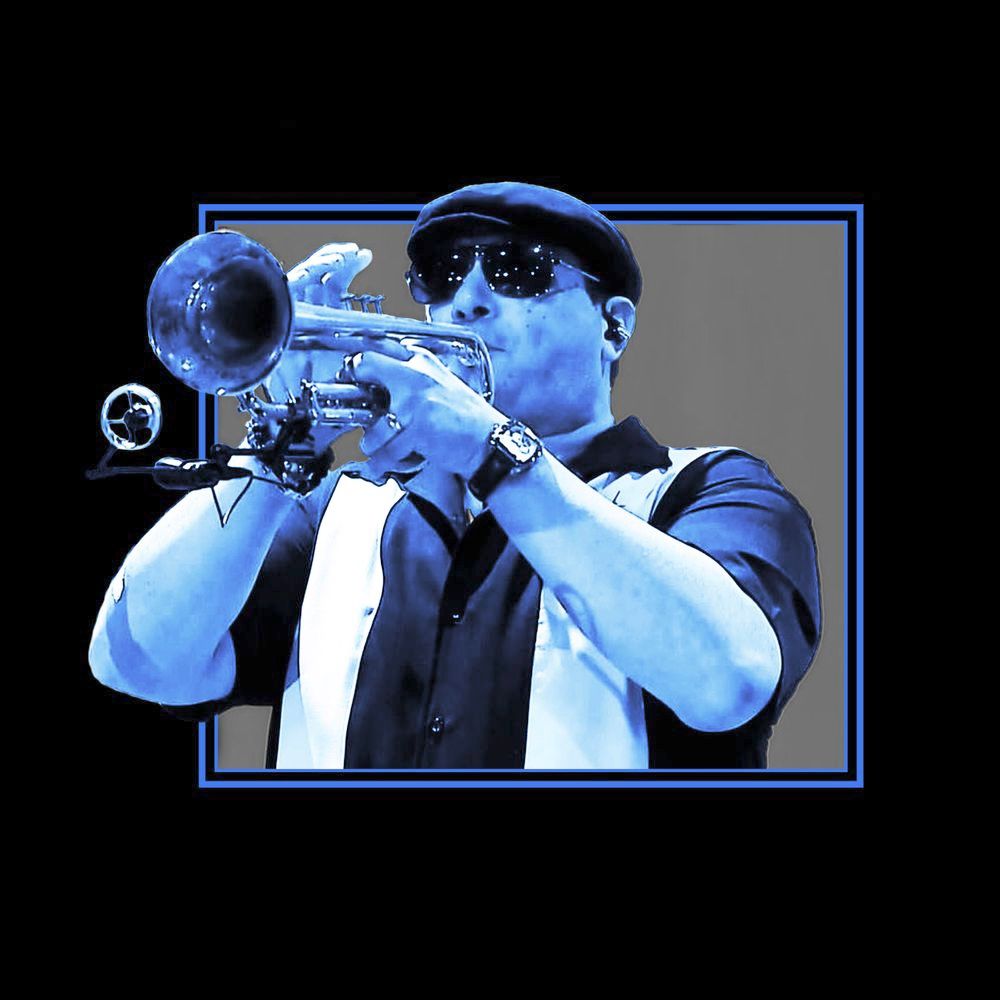 john benedetti
trumpet
John Benedetti, a native from Seattle Washington has been playing trumpet since the age of six, and singing since the age of seven. Although singing was his first passion, playing the trumpet took precedence and has lead a career as a lead trumpet player for the past twenty years.
In 2001, John attended the University of Washington. In his first quarter, he was awarded a "New Recruitment Achievement Award" and was granted a full scholarship for his first year. While studying at the University of Washington, he excelled quickly and started playing for various ensembles, including the Studio Jazz Ensemble and the University of Washington Wind Ensemble. In 2003, he did several recordings with the Wind Ensemble playing principal trumpet and in May of 2003, traveled to Japan to perform in the famous Kobe Performance Hall.
John completed his Double Bachelor's degree in music performance in 2005 and also established himself as a lead trumpet player through the northwest. From 2006-2011, he toured the greater parts of the United States playing lead trumpet and signing back-up vocals with Freddy Pink, The Northwest's Premiere Rock & Soul Band performing at large corporate events, festivals and Casino Concert Halls.
In October 2011, John was acquired by an agent and began performing around the world with various cruise ship companies. While working on cruise ships he performed for many famous entertainers including Bobby Arvon from the Happy Days TV show, Kenny James who was featured on Star Search with Ed McMahon and Earl Turner, one of Royal Caribbean's world renowned entertainers. Additionally, he has also played for Dick Oattes, Randy Brecker, Jon Fedchock, and recently performed with the new, up and coming soul singer, Allen Stone.
John currently performs in New York City for upscale weddings, corporate events and galas. He also performs with various Rock, R&B, Reggae, and Soul bands; Off -Broadway musicals and recording sessions throughout the city.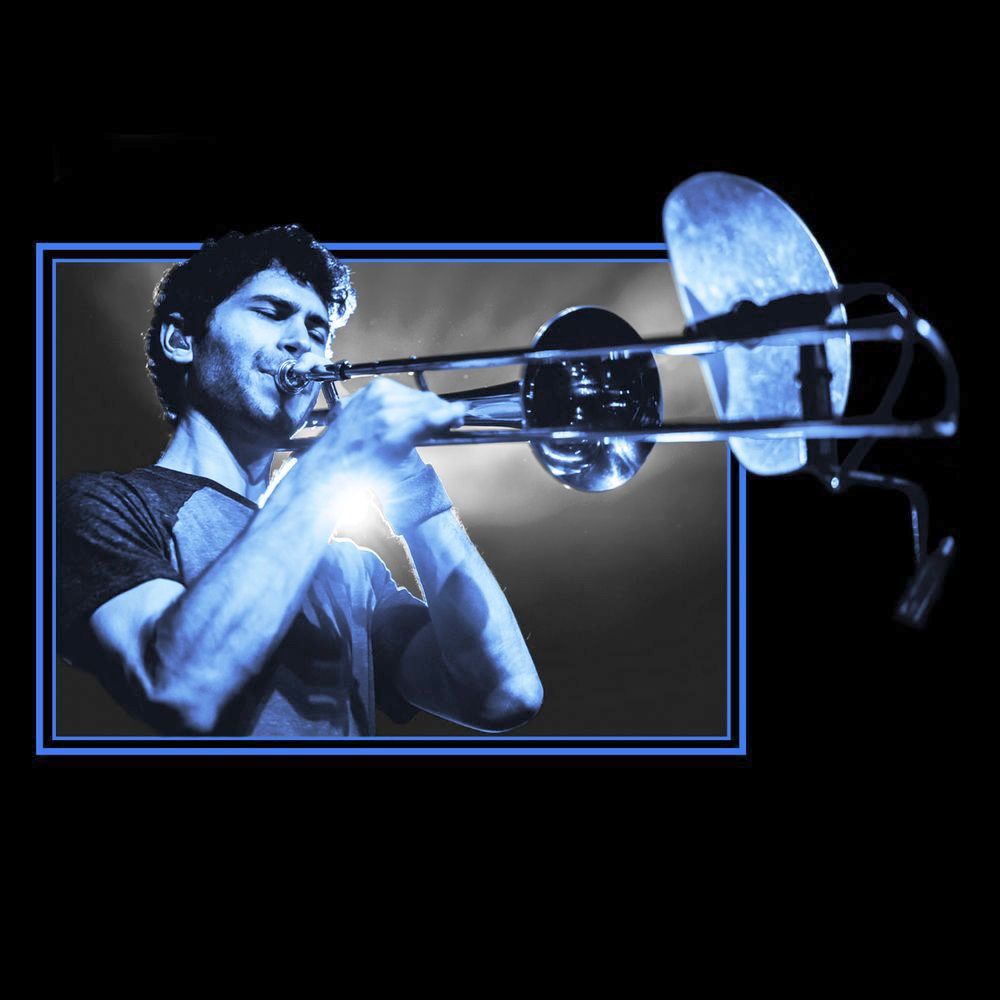 karl lyden
trombone & keyboards
Karl Lyden is a low-brass musician based in New York City. He received his B.A. from the University of Nebraska-Lincoln where he became well-versed in jazz and classical. He then completed a Master's at New York University where he was an adjunct faculty instructor. His main instruments are trombone, bass trombone, bass guitar, and keyboards.
Before coming to New York, Karl worked in the show bands of Norwegian Cruise Line and Carnival Cruise Lines. In the summer of 2013, he performed in Disneyland as lead trombonist with the All-American College Band.
Karl has performed/recorded with such artists as Lawrence, No BS! Brass, A Winged Victory for the Sullen and is a member of ska-punk band Streetlight Manifesto. Karl also plays in Broadway and off-Broadway orchestras. He has held the trombone chair for several shows: the David Bowie musical Lazarus, first national tour of A Night with Janis Joplin, the revue Prince of Broadway, Radio City Christmas Spectacular (2017-18), the show/concert Rocktopia, and the revival national tour of Miss Saigon (2018-19).
Karl is also active as a composer and arranger. His first big band piece "Downside Up" was the 2011 Winner for Undergraduate Orchestrated Work in Downbeat Magazine. Karl has arranged for various singer-songwriters, world music groups, and swing bands. His latest original project is Hi-Fi Lo-Vi (for High-Fidelity Low-Vibrations) comprised of duo and chamber pieces for trombone and other low-pitched instruments.